Great things come in tiny bottles at Sydney's hottest new CBD cocktail bar

Sydney's nightlife is reigniting with a dazzling new addition: the CBD's hottest new cocktail bar, Tiny's.
Opening its doors on Monday on the corner of Clarence and Margaret Street, right in the heart of the CBD, Tiny's is set to wow Sydneysiders with its unique bottled mix of all the good times we're craving. Named for its signature Tiny bottled cocktails, Tiny's is big on the things that count: cocktail craft, a mouthwatering menu, style-saturated surroundings and a party vibe that doesn't quit.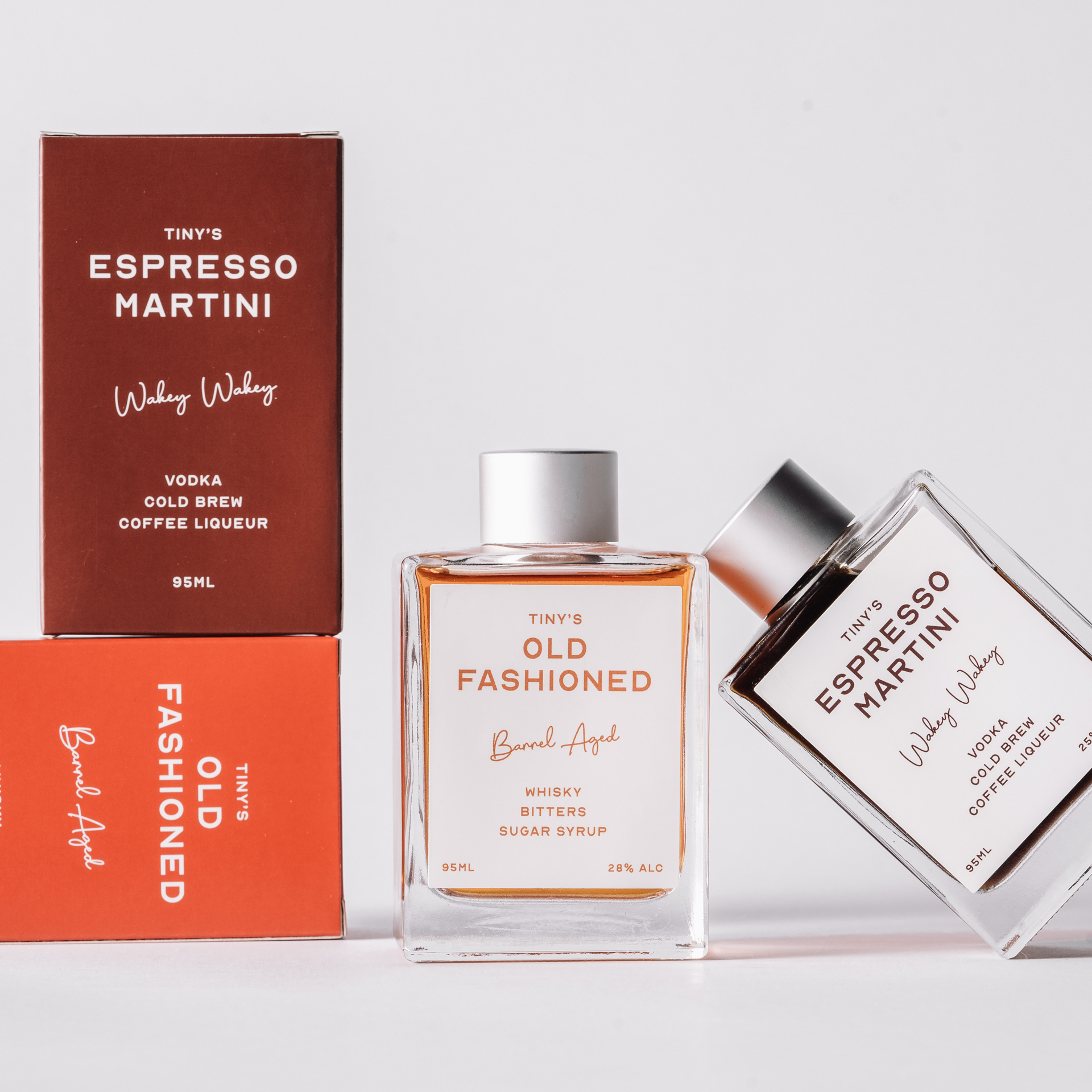 And with a bartender, barista, baker, chef and in-house DJ bringing their collective A-game to this indoors and outdoors 170-seater space, Tiny's capacity for fun is anything but small.
By day, as Tiny's Sandwich Bar, the venue greets the dawn with Single O coffees, fresh juices and produce-packed breakfasts, then a signature sandwich menu that elevates the humble sanga to a lunchtime legend.
At dusk, the lights come up on a fabulous feature wall of drinks miniatures, and the neon sign says it all: save water, drink cocktails. After work, it's Tiny's time.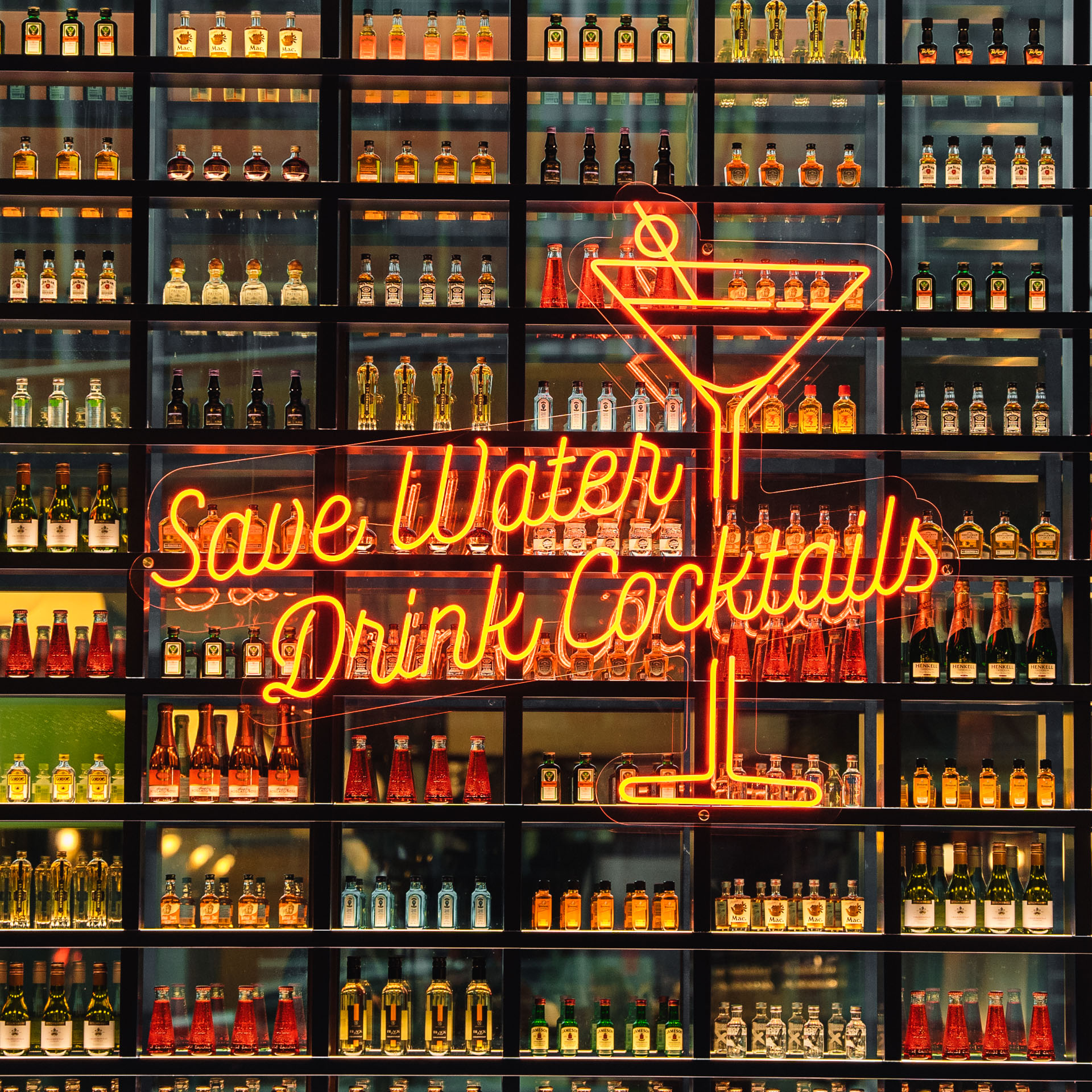 Tiny's bottled cocktails are single-serve drinks with serious credentials – tiny proportions, huge flavour. From classics like the Manhattan, Espresso Martini and Old Fashioned to tweaked favourites such as the Rum Negroni and Tiny's G & Tea to Tiny's signature vodka-based Molotov Cocktail (boom! Is all we're saying), these bartender creations showcase premium spirits and ingredients, proving great things come in small packages.
Served at your table with a garnished glass, or as a takeaway treat and also in gift boxes of six, the Tiny Bottles are a perfectly packaged after-work tipple. Tiny's also accommodates delivery across Sydney and Australia-wide through their website.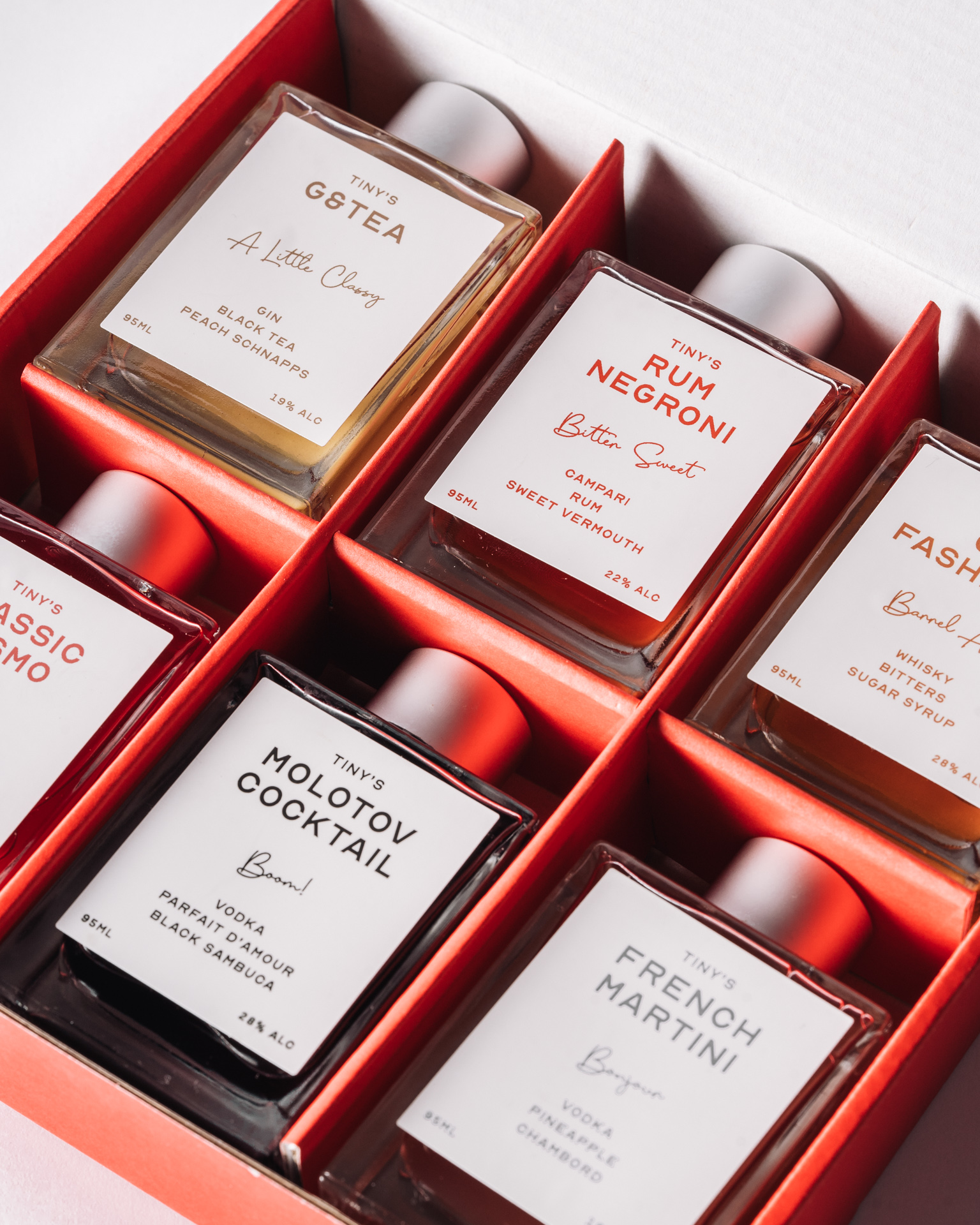 Tiny's stellar sandwiches have a secret weapon: an exclusive signature bread. Says Tiny's co-owner Bobby Volcevski: "It's a special recipe made for us by a small Vietnamese bakery; beautifully crusty on the outside, and like a cloud in the middle."
That bread co-stars with mouthwatering fillings such as crumbed free-range chicken breast with butter lettuce, sweet chilli sauce, Provolone cheese and mayo, and 12-hour slow-cooked lamb with cucumber, Greek yoghurt, lemon, mint, tomato, feta and rocket.
Can a sandwich become a party? Tiny's says yes. If you're bringing a crew (or just one mega appetite, nobody's judging), opt for a Tiny's Huge Sandwich, a tasty titan designed to be cut up and shared with four or five friends.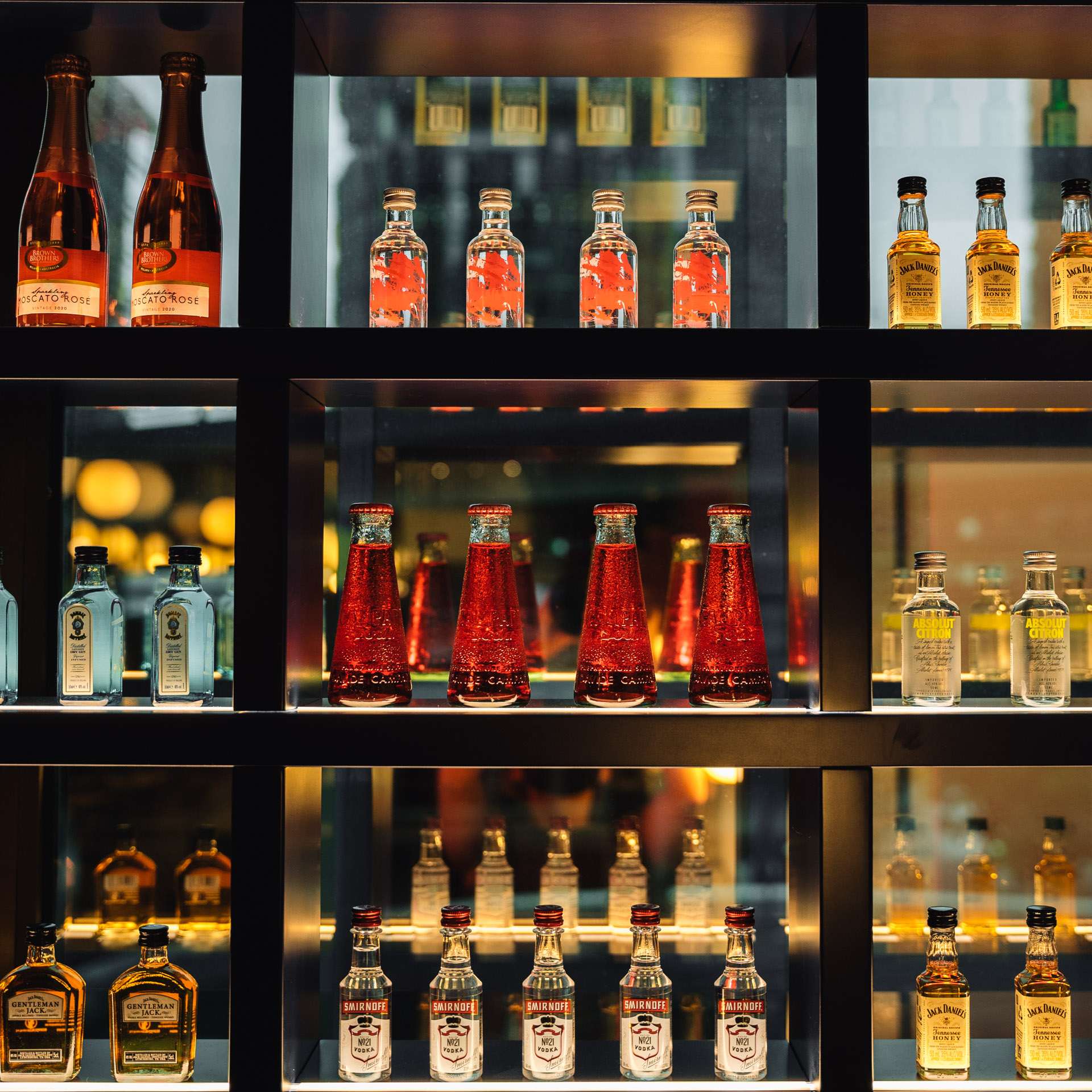 Also on Tiny's day-to-night menu are shared plates complementing the cocktails: think tuna sashimi, steak tartare, kingfish crudo, charcuterie and cheese boards. Beers on tap and boutique wines ensure a match for every palate.
Tiny's brings together the combined experience of a bartender, chef, baker and barista, all lifelong friends and business partners. Bobby Volcevski is a seasoned Sydney CBD hospitality expert and owner of Kent Street's Back Row West. Brothers Oliver and Goran Popovski, renowned for their legendary burek and other Macedonian delights at their Balkan Oven bakery, bring their baking and barista skills to the mix. Completing the talented crew is acclaimed chef Andrew Duncan, formerly Bowery Lane, West Village and most recently head chef at Back Row West.
Tiny's is living proof that good things happen when friends come together – and that's what the owners want for their guests.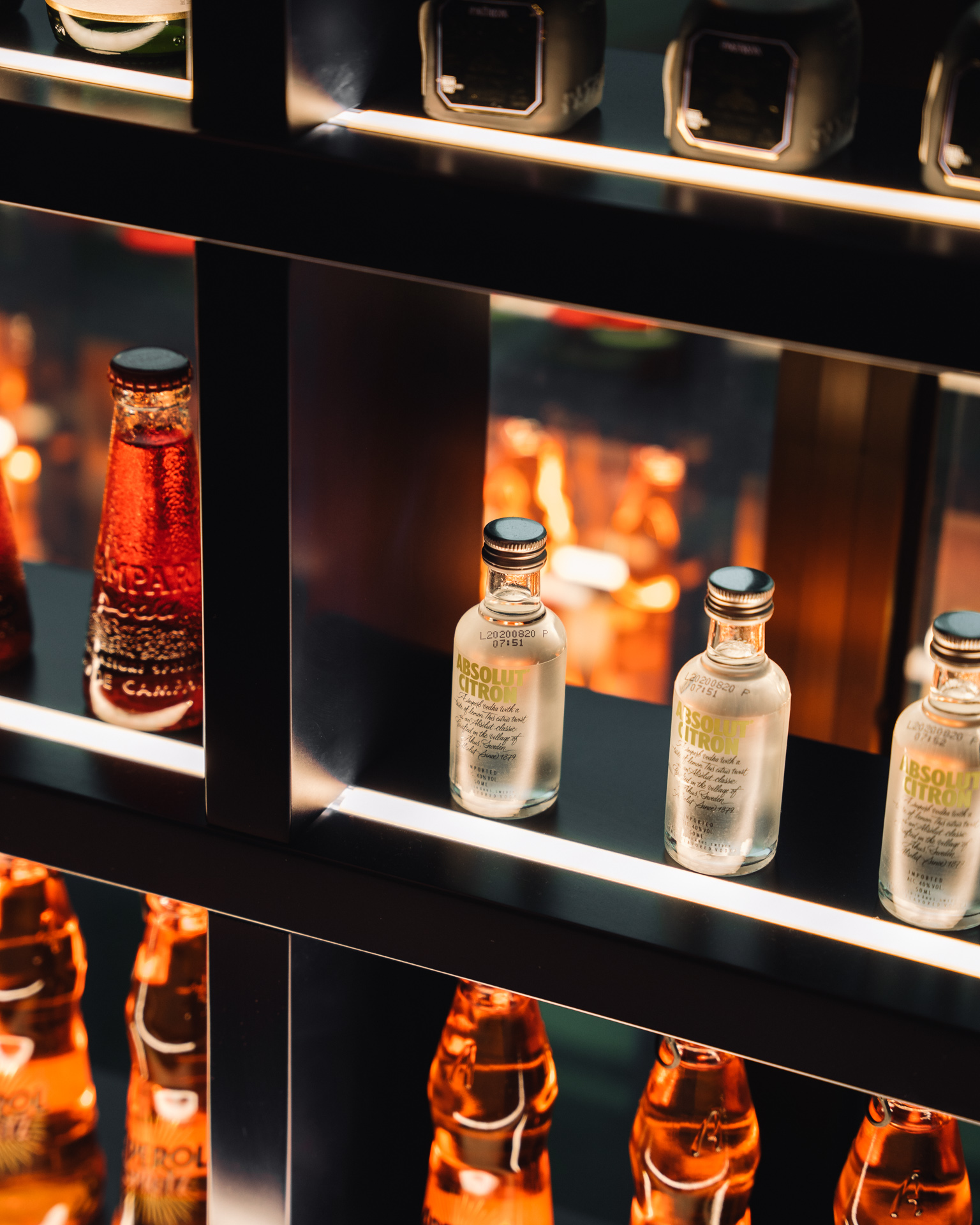 Half the 170 seats are outdoors – ideal for today's give-me-space style of socialising. And there's atmosphere to spare. From the oysters served rockstar style with a theatrical cloud of dry ice to the magnum menu made for celebrations, Tiny's is big on party spirit. While those bottled cocktails are made for one, they're intended for enjoying in good company.
"With Tiny's, we feel we've really created something fresh, exciting and different for the Sydney CBD," says Volcevski. "We want this place to be an escape in the city where it's super easy to enjoy yourself, with a whole variety of ways to do that.
"We're serious about drinks and food, but we're serious about fun as well and we can't wait to welcome everyone to our beautiful space for some well-deserved good times."