MICHAEL BENTLEY · CORPORATE · FEBRUARY 17, 2022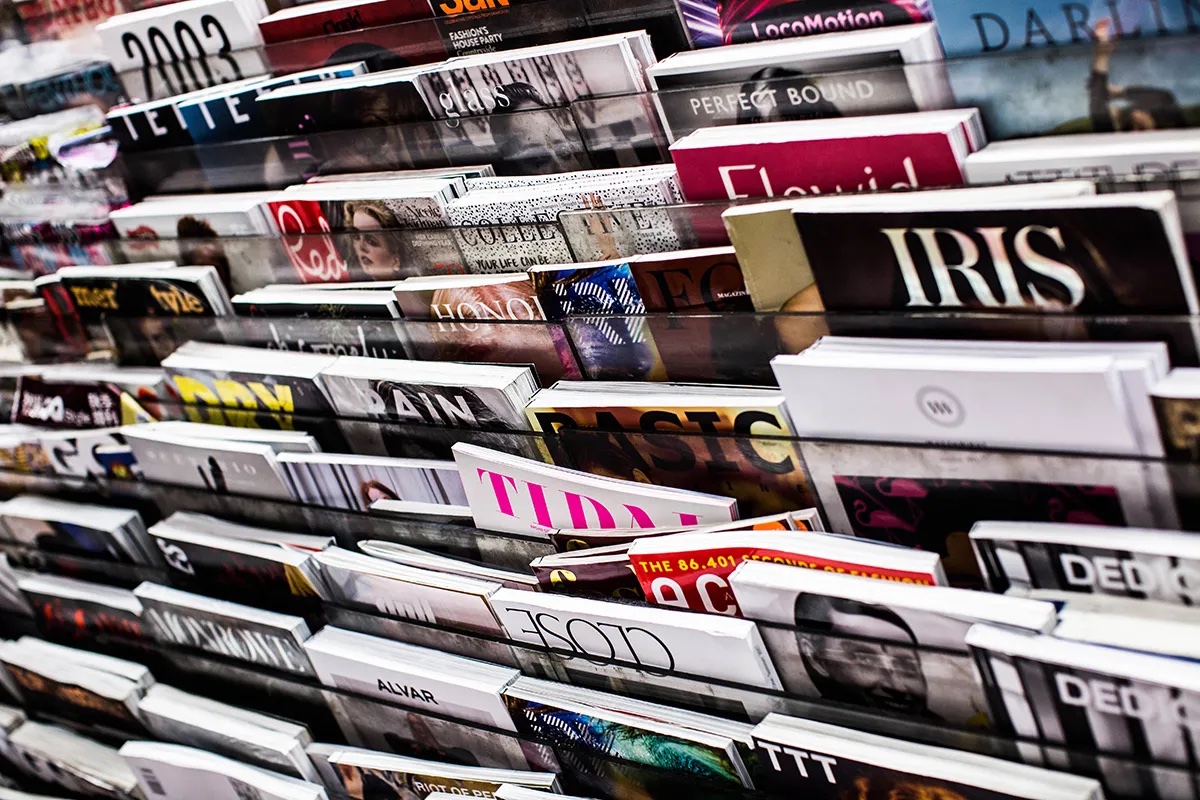 We are overjoyed to have our boutique communications agency, The Buzz Group included in The Markets Herald, New York's round-up of the top PR agencies in the world. The article has been repurposed from www.marketsherald.com/top-10-pr-agencies-in-the-world.
###
"There are different factors that go into choosing the right PR agency to tell the story of your brand. The firm should be familiar and passionate about your industry. Choosing a firm that is based in your area can secure local press. In addition, the agency should be right-sized for where your organization is today. Check our list below for the top ten PR agencies.
1. Jane Owen Public Relations
Founded in May 2011, Jane Owen Public Relations is an award-winning boutique PR and event planning firm based in Los Angeles, NYC, CT, FL US, London and Dubai with an ever-expanding international team. JOPR provides public relations, content marketing, brand communications, corporate communications, celebrity engagement, social media and design services for Fortune 500 companies, governments, activists, and challenger brands across the globe. The agency represents a variety of clients including celebrities, TV personalities, influencers, musicians, venues, film companies, restaurants, fashion designers, governments, new technology and apps, charities, startups, businesses and brands.
"Jane Owen Public Relations is the best publicist company I have ever worked with. JOPR always delivered results and my clients have always been wowed by what they can do," says Louisa Spring from Spring Management.
LA, NY, CT, FL, US, London, Dubai
2. Edelman
Edelman is a global communications firm that partners with businesses and organizations to evolve, promote, and protect their brands and reputations. With over 60 offices worldwide, Edelman delivers communications strategies that give our clients the confidence to lead and act with certainty, earning the trust of their stakeholders. Since their founding in 1952 by Dan Edelman, they have remained an independent, family-run company. Edelman has helped Heinz lead its category for 31 years, Butterball for 30 years, Starbucks for 20 years, Microsoft for 19 years, and Samsung for nearly two decades.
GA, TX, IL, CA, NY, FL, OR, DC – US, Canada, Mexico City, Bogota, Bueno Aires, Miami, Rio De Janeiro, São Paulo, Barcelona, Cologne, Frankfurt, London, Nairobi, Abu Dhabi, Berlin, Dubai, Hamburg, Madrid, Paris, Amsterdam, Brussels, Dublin, Johannesburg, Milan, Rome, Chennai, Ho Chi Minh City, Jakarta, Melbourne, Seoul, Singapore, Bangalore, Delhi, Hong Kong, Kolkata, Mumbai, Shanghai, Sydney, Tokyo, Beijing, Guangzhou, Hyderabad, Kuala Lumpur, Pune, Shenzhen, Taipei
3. Berkeley PR Communications
Founded by Xavier Berkeley, Berkeley PR Communications is one of the leading PR agencies based in the United Kingdom. They spread brand awareness through creating and developing media campaigns, product launches, and influencer relations. The Berkeley PR team includes multiple departments made of writers, designers, videographers, and research directors. They also provide services internationally by partnering with various public relation teams that are located in Germany, France, Singapore, the United States, and the Netherlands. Their main mission is to bring passion, inquisitive entrepreneurial, and sharing skills to each of their clients projects. One of their main partnerships with Leaders Roman Group (LRG), they strive to ensure that clients' messages are being sent on a larger scale.
UK, US, Germany, the Netherlands, France, and Singapore
4. BCW
BCW's New York office is home to communicators specializing in health, corporate, brand marketing, crisis and public affairs, business transformation, financial communications and DEI. Our people are as diverse and dynamic as the City, they come as they are and we grow together in the compelling and meaningful integrated work we create and the client partnerships we choose. We care about the world and we are civically engaged, volunteering with organizations like BronxWorks, New York Cares, The Partnership for New York City and the Human Rights Campaign.
CA, DC, FL, GA, IL, MA, NY, PA, TX – US, Puerto Rico, Bahrain, Jordan, Qatar, Saudi Arabia, UAE, Argentina, Brazil, Chile, Colombia, Mexico, Peru, Uruguay, Belgium, Finland, France, Germany, Italy, Norway, Spain, Sweden, Switzerland, Netherlands, Turkey, UK
5. FleishmanHillard
FleishmanHillard is known for award-winning work across the fully integrated communications landscape. They are experts in internal communications, change management, influencer relations, executive visibility, corporate reputation, corporate social responsibility, public affairs, media relations and creative content development. FleishmanHillard is home to trained crisis management specialists, including cybersecurity communications pros. And in 2019, their headquarters in St. Louis was recognized by the St. Louis Post-Dispatch as a Best Place to Work.
Missouri, United States.
6. PARADIGM CONSULTING ASIA
Starting off as an independent communications consultancy that is under GlobalCom PR network, Paradigm Consulting works with clients to help them with campaigns and communication strategies. They deliver clients' solutions through a four-part solution program: Consulting, Workshop, Research, and Sustainable Paradigm. The company values open communication in the workspace and embraces diversity. Therefore, Paradigm achieves to develop a healthy work-life balance. Based in Hong Kong, China they have grown to offices in the UK and Shanghai and continue to grow on an international level.
Hong Kong, Shanghai, London, Singapore.
7. HOPE & GLORY
James Gordon-MacIntosh and Jo Carr founded Hope & Glory in 2011. Hope & Glory PR is a consumer brand and lifestyle agency firm that focuses on connecting organizations with consumers through the media. With experience partnering with some of the most nationally recognized companies worldwide, Hope & Glory specializes in offering market research to those who need extra guidance.
London, United Kingdom.
8. MSL
MSL is an award-winning global public relations firm focused on building influence to deliver meaningful impact on business and the world. They are committed to advancing the communications industry through cutting-edge analytics, uniquely creative, impactful earned-first storytelling, strategic stakeholder engagement and sophisticated influencer marketing. MSL offers services in brand development, content development and production, influencer marketing, media training, crisis and issues, public affairs, and more. Their award-winning teams and highly connected network of CEOs bring country-level brilliance and a sophisticated worldview.
US, Australia, Bangkok, China, India, Japan, Malaysia, Indonesia, India, New Zealand, South Africa, France, Ukraine, Thailand, Vietnam, Sri Lanka, Germany, Czech Republic, Canada, Norway, Poland, Sweden, Italy, Netherlands, Bulgaria, Singapore.
9. The Buzz Group
The Buzz Group is a boutique-style PR Agency based in Sydney, Australia. They cater to local and international clienteles providing public relations, social media, celebrity talent, and communication services. The Buzz Group business dynamic is full of creativity that thinks big. Their goal is to create campaigns for your brand to initiate a buzz around. The industries that the PR firm is expertise in are travel, luxury, design, business entertainment, health and wellness, and food and drinks. Founder and CEO, Steven McArthur travels between the US, UK, and Australia to connect with people to assist them with their businesses.
Sydney, Australia
10. Real Chemistry
Real Chemistry is a global health innovation company with an alchemic mix of people, clients and partners working to make the world a healthier place. Purpose-built by Jim Weiss to address modern healthcare challenges, Real Chemistry is the culmination of 20 years of intentional, fiercely independent, sustained growth. They are committed to improving health outcomes across today's ecosystem by partnering with companies who want to reimagine healthcare. With offices across the United States and Europe, Real Chemistry believes that the way to real, transformative change is through our uncommon combination of talents, disciplines and technologies.
New York, United States
Please find the full article here: www.marketsherald.com/top-10-pr-agencies-in-the-world.