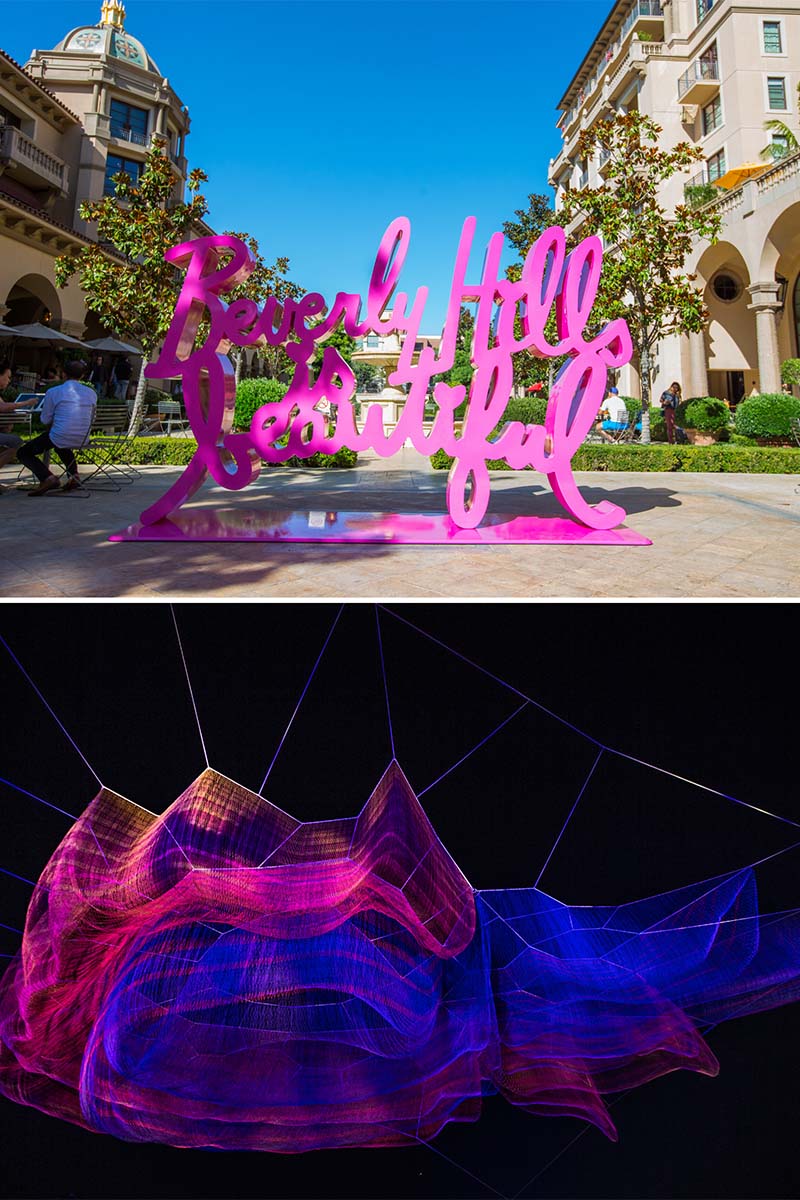 Beverly Hills Conference & Visitors Bureau (BHCVB) partnered with renowned artist Janet Echelman, known around the world for her installations that scale the size of buildings. Her pieces resemble vibrantly coloured fishing nets that are suspended in the air above public areas, roadways or canals in cities such as Hong Kong, Dubai, Mexico City, Santiago, Boston, Sydney and London.
Part of the City's third annual BOLD Summer programming aimed at enlivening the streets with nightlife and culture, Echelman's sculpture titled 1.78 was positioned above Santa Monica Boulevard in front of The Wallis Annenberg Center for the Performing Arts. The program also involved unveiling of various works of art by famed street artist and Banksy protégée, Mr. Brainwash.
To raise awareness about the BOLD campaign, we developed a travel trade roadshow across Australia, New Zealand and the South-East Asia. We conceptualised a series of interactive brand experiences and luxury events across Sydney, Melbourne, Brisbane, Singapore and Auckland.
Joined by Beverly Hills (CVB) CEO, Julie Wagner, we hosted events with travel agents, trade partners and media, including an 150 people cocktail party at O Bar and Dining Sydney, and an exclusive VIP dinner at Rockpool Bar & Grill Melbourne.
• Public Relations
• Travel Trade
• Event Management
• Sales Mission