The Hard Seltzer Heavens Have Opened For This Aussie Saint

Looking for a righteous tipple this summer? Your prayers are answered with the independently-owned and locally- produced, Saintly Hard Seltzer. The brand is coming in hot, with an irreverent attitude, ready to freshen up your summer with a bold new drink, without the usual sugar, carbs or calories.
Health-conscious drinkers are already turning to hard seltzers like Saintly with liquor chains recording a sharp rise in interest for seltzers in Australia these past few months . Described as naturally-flavoured alcoholic sparkling water, hard seltzers are seen as better-for-you options outside of traditional wine, beers and spirits.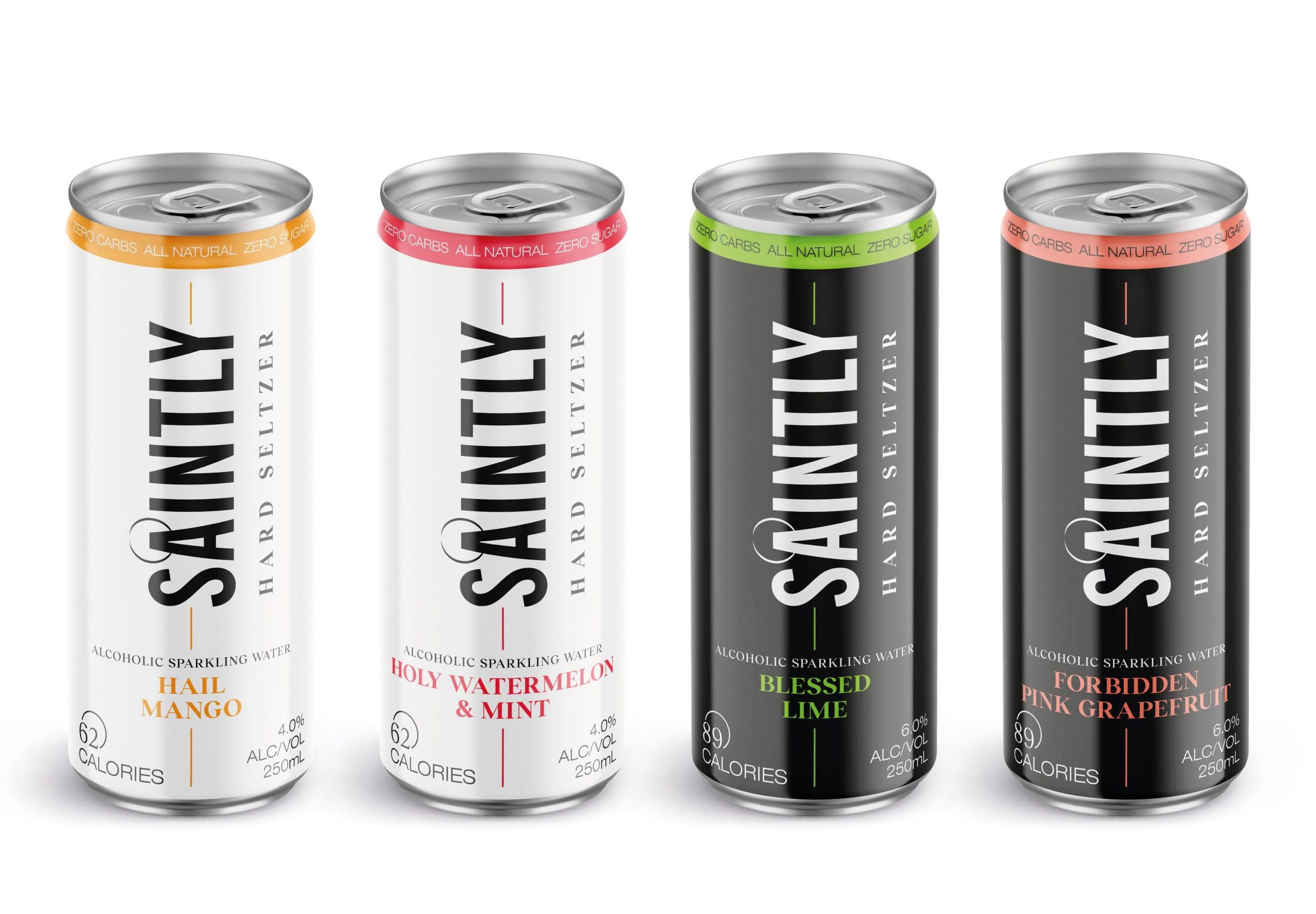 At 62 calories for their 4% ABV and 89 calories for their 6% ABV, Saintly has zero carbs and zero sugar. In addition, it's gluten-free, vegan-friendly and made from all-natural ingredients, so there's a lot to love. With a tagline of "God It's Good," and a guiding principle of "just the right amount of wrong," Saintly is destined to lighten up the party as well as your palate.
Australian made and backed by the same team (Chilli Marketing) who were responsible for Rekorderlig Cider's global success, Saintly Hard Seltzer aims to crack the new seltzer market wide open in Australia. Rekorderlig's meteoric rise to a top ten global cider brand, means that when Saintly predicts a heavenly future for the seltzer category in Australia, their word could be gospel.
"Hard Seltzers have exploded in the US (especially in states with better weather) amongst health-conscious millennials who still want to party. We have very similar consumers in Australia, arguably better weather and in addition, sparkling water is such a huge sector within the soft drinks category, this is why we think Hard Seltzers will be a huge success here," said Kieron Barton Co-Founder of Saintly.
"Saintly is here for this new generation of drinkers who desire to look and feel good, without compromising their wild side. We are a brand that does not conform to the norms, will not hide in the crowd and we have a refreshingly irreverent attitude. We aim to be the patron saint of Sunday sessions everywhere this summer."

Be sure to keep an eye out for @SaintlyHardSeltzer on Facebook and Instagram. A series of short films created for social are just the beginning as Saintly release the series throughout October and November. The multi- layered social campaign was developed by Sydney creative studio, Warren with creatives Oliver Hammerton, Simon Fowler and Nicole Heatherington and directed by filmmaker Kai Neville, with composer Brendan Woithe of Klang pulling together its hip-hop meets gospel soundtrac