What's it like living with 2,000 animals? Chris Humfrey's Awesome Australian Animals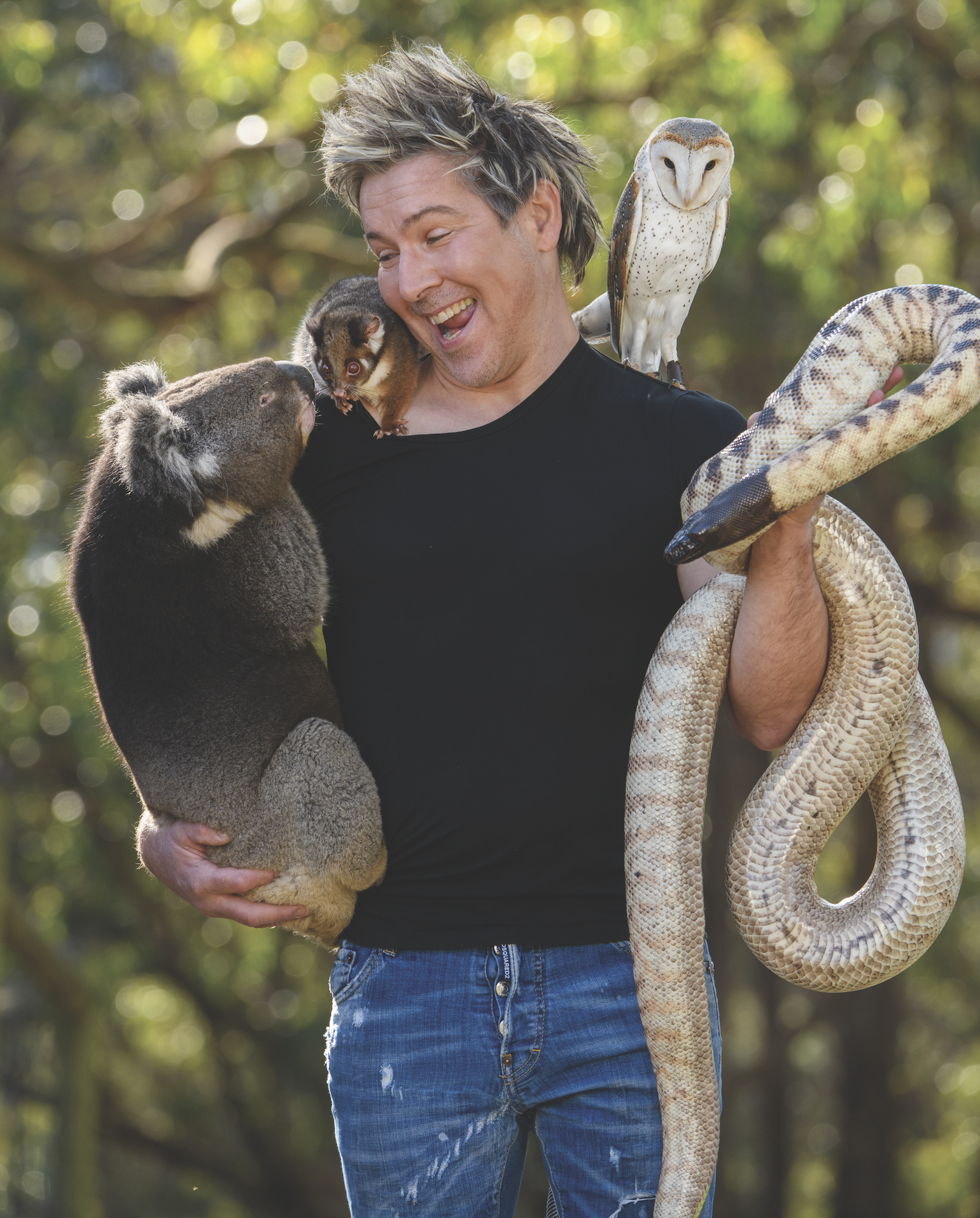 Nobody understands Australian wildlife quite like zoologist Chris Humfrey. The Aussie animal expert lives, sleeps and eats among 2,000 of the native creatures he loves.
Now, for the first time, kids can inhabit the extraordinary world of 'Australia's Doctor Doolittle,' with his brand-new interactive book, Awesome Australian Animals.
The book's unique design with 45 minutes of video QR codes, immerses young audiences in Humfrey's animal family. Through his eyes, ears and voice, they'll see Australia's most fascinating critters in thrilling, close-up detail as never before.
Adding larger-than-life reality to the animal adventure, interactive digital vision plunges readers from the page right into the jaws of a saltwater crocodile, the hidden habitats of the giant burrowing cockroach or the slithery embrace of a jungle carpet python. And Humfrey reveals intriguing secrets about cuddlier favourites like koalas, kookaburras and kangaroos.
Chris Humfrey's Awesome Australian Animals (Reed New Holland, an imprint of New Holland Publishers) is the latest venture from a lifelong conservationist and animal welfare crusader. Humfrey's animal sanctuary, Wild Action Zoo in Victoria's Macedon Ranges, is a who's-who of rare native species including penguins, koalas, tiger quolls, snakes, wedge-tailed eagles, cassowaries, and even blue-ringed octopus.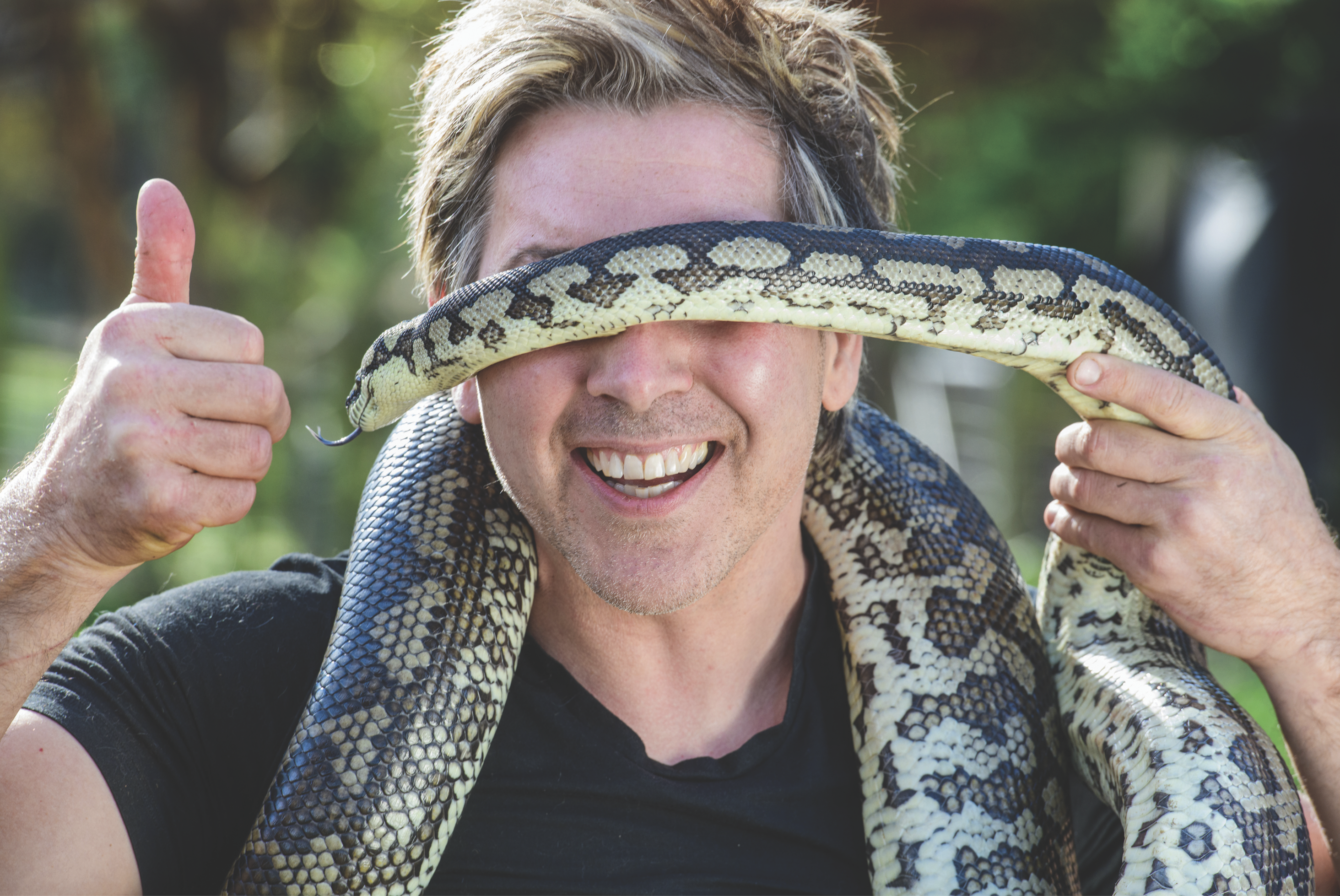 Humfrey's vast animal family shares his home. Drop by and you'll find an elderly python in the bathtub, kangaroos in the lounge room and a precious breeding community of mountain pygmy possums thriving in the wine cellar. "If you live with animals 24/7, you really understand them properly," says Humfrey.
The family's senior member is Freddo, a green tree frog adopted by three-year-old Humfrey more than 40 years ago. Freddo inspired the young Humfrey to study zoology and devote his life to animals. His menagerie has been growing ever since.
Humfrey's passion for wildlife spans various platforms. He started his television career reporting alongside Dr Chris Brown on the show Talk to the Animals (Nine Network) and has since produced and directed two television series documenting his animal-centric world: Chris Humfrey's Wild Life (ABC) and Chris Humfrey's Animal Instinct (Foxtel).
While Humfrey's lifestyle is the stuff of movie scripts (and his celebrity followers include Jason Bateman, Jason Sudeikis and Bollywood king Shak Rukh Khan), his mission is serious – and urgent.
"In Australia, we have so many unusual, unique creatures that are found nowhere else in the world, but we take it for granted," he says. "Many of these animals are on the brink, and for others, it's already too late. We've got the worst extinction rate of mammals in any country in the world and we're not doing enough."
Humfrey believes kids are the key to saving Australia's precious wildlife, and through his book, he aims to empower a young army of animal allies to change the future.
Awesome Australian Animals is designed in 'layers,' to embrace all ages, from kindies to teens. Small children will love the wealth of exciting and funny photos, primary school kids can read at their own pace, and older children and teens can dive into deeper levels of intriguing detail. The book is intended as a companion, guiding young people through an ongoing wildlife adventure.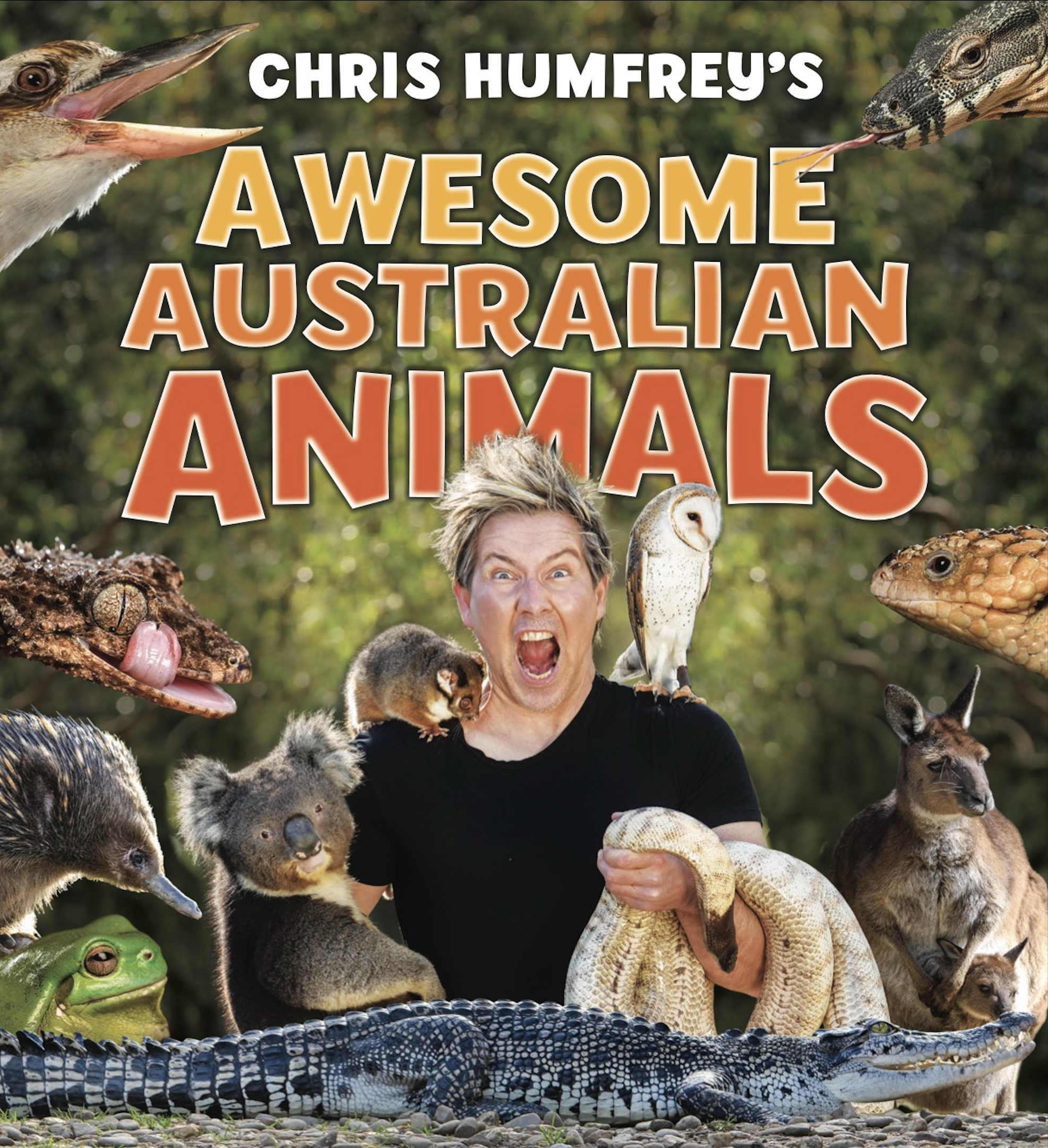 Most of all, Humfrey hopes that through sharing the magic and wonder of his favourite animals, he can inspire others to cherish Australia's precious native animals as deeply as he does.
"Hopefully this book will empower kids and their families to do something small and positive for nature in their backyards, properties or schools. Every little action makes a difference," he says.
Chris Humfrey's Awesome Australian Animals, Reed New Holland, an imprint of New Holland Publishers ($19.99)  from all good book retailers or online, www.newhollandpublishers.com.