Wherever you are, take the edge off summer with personal cooling from Evapolar

A stylish range of natural, energy-efficient and quiet personal cooling devices from Evapolar are a new way for on-the-go Aussies to stay cool this summer. The devices not only keep things cool, they also humidify and purify the air which is more natural and better for skin over time. As the temperatures start to climb over the next couple of months, now is the perfect time to rethink how to cool down.
The ultra-portable Evapolar devices are a personal cooling solution for use in the home, at work or on travel. Instead of wastefully trying to keep entire rooms cool, their focus is to create cooler personal zones in the two to three metres around you and the device. With personal cooling, there are no more battles for control of the temperature settings between colleagues or family members.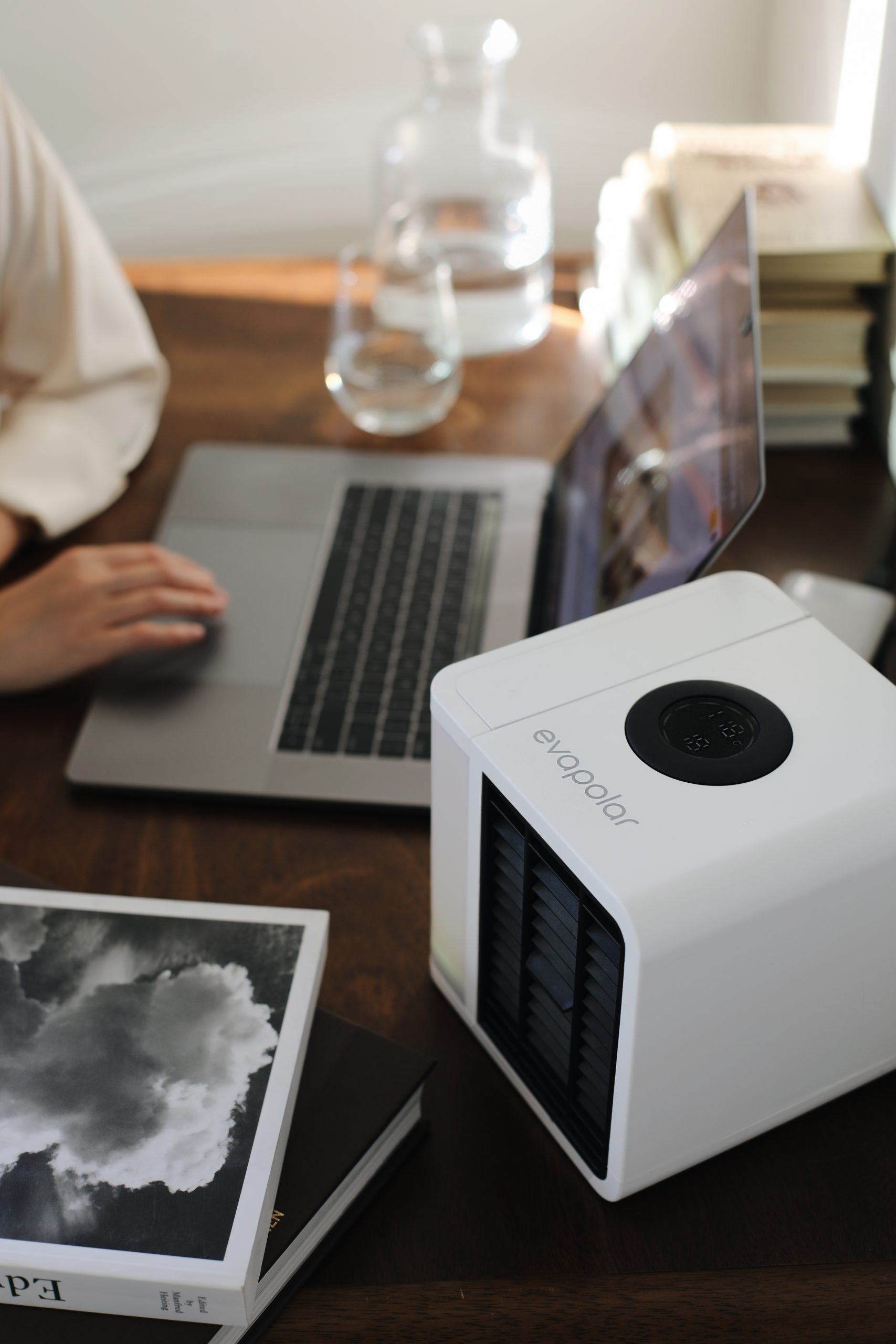 Evapolar uses a proprietary evaBREEZE© technique to make cooling through the evaporation of water much more effective, which absorbs 700x of its own weight enabling a much higher level of cooling power with a compact portable size. While other evaporation cooling systems use cellulose materials that can quickly become mouldy and unhealthy over time, Evapolar's evaBREEZE© technology is made from a unique inorganic basalt-based material that ensures safe breathing for much longer. Derived from volcanic lava, these evaporative pads are also biodegradable.
There's no need to be concerned about high-priced power bills with Evapolar devices either. They are very energy efficient and range from just 7.5W to 12.5W power consumption to run, compared with air conditioners that usually run at 1000W or more. If there's no power immediately available, you can also use a power bank to run Evapolar devices.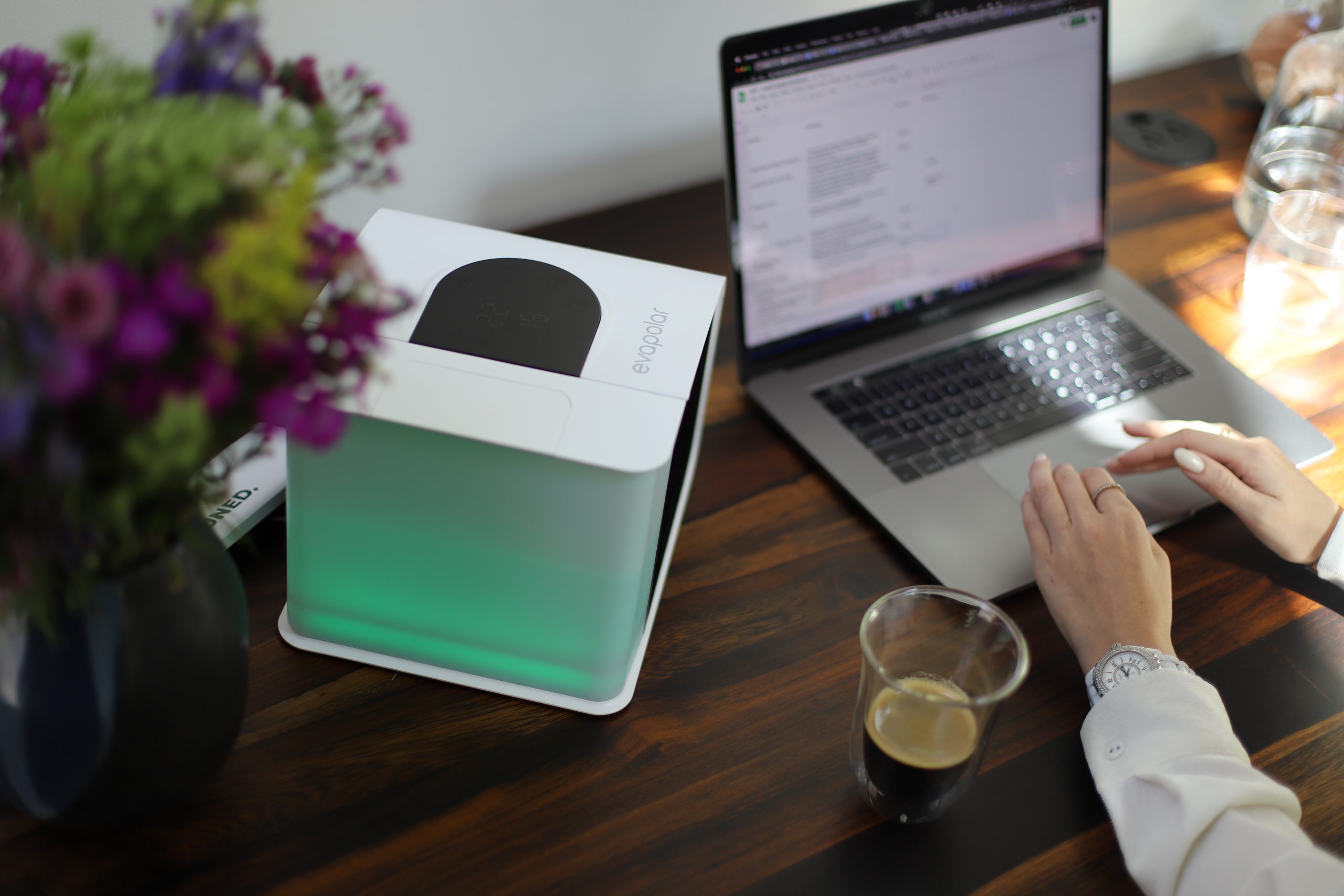 With Evapolar, you can stay cool and take it with you wherever you go. Here are three ways to stay in the zone this summer:
Work better when you're in the zone. With Evapolar, you can easily take your cool to work or stay chill in your home office, without bothering your colleagues or family members. Evapolar cools the space immediately around you and is whisper-quiet so you can stay in the zone while working. It also helps to purify the air, keeping your immediate area fresher than the rest.
Relax better when you're in the zone. Getting away from it all is a favourite Aussie pastime. Whether you're away from home, in a van, tent or a caravan, Evapolar is the portable energy-efficient alternative to keep you relaxed.
You can use a power bank to run Evapolar devices just about anywhere. Stay cool, zone out and enjoy your holidays.
Sleep better when you're in the zone. Air conditioners can be noisy and dry out your skin, especially when used for long periods overnight. Aside from keeping you cool, eco-friendly Evapolar devices also humidify the air which is better for your skin and comfort, and they operate almost silently to keep you in the sleep zone.
Meet the Evapolar range
There are three sizes and styles of Evapolar devices designed for different lifestyles and situations. Every device is designed for portable convenience, personal cooling and is both kid and pet-friendly.
evaCHILL is the original and the smallest of our Evapolar devices. Lightweight and easy to use, this model is great for people on the go, who are looking for some cool and don't want to take up a lot of space. It weighs just 750 grams, uses just 7.5W power and can keep you cool for up to 9 hours on one tank of water. Available in white, grey or ocean blue, evaCHILL retails for A$149.
evaLIGHTplus includes a removable water tank, plus a control wheel for more precise adjustments and has variable full spectrum lighting to suit your mood. It weighs just over 1.2 kilograms and uses 10W power. Available in white or black, evaLIGHT plus retails for A$229.
evaSMART is our most advanced Evapolar device. With a touchscreen display and a mobile app, it can connect to a voice assistant to control cooling and lighting aspects, you can easily keep your cool just how you like it. It weighs just over 1.8 kilograms, uses 12.5W power and retails for A$299. Available in white.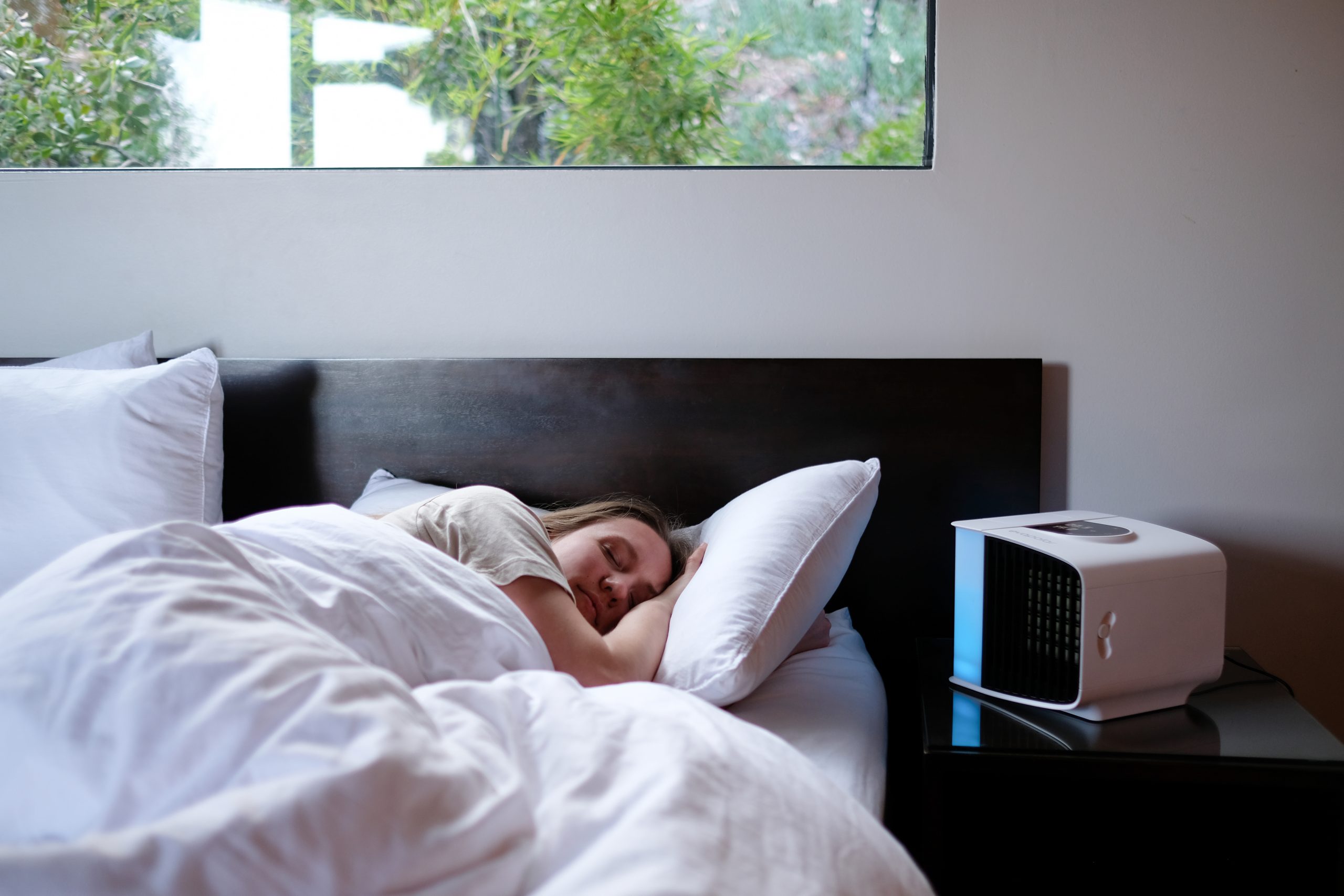 Every Evapolar personal cooling device is ultra-quiet with an operating noise of less than 50 decibels. Depending on usage, each cartridge lasts for up to six months before needing to be replaced.
Evapolar devices don't just cool, they also humidify and purify the air from two to three metres around the device and can lower the ambient temperature by as much as 12 degrees. The Evapolar range comes with a one-year warranty and is available directly from the Evapolar website or through Amazon.