A fresh twist on Shane Warne's award-winning low-alcohol, low-calorie Australian gin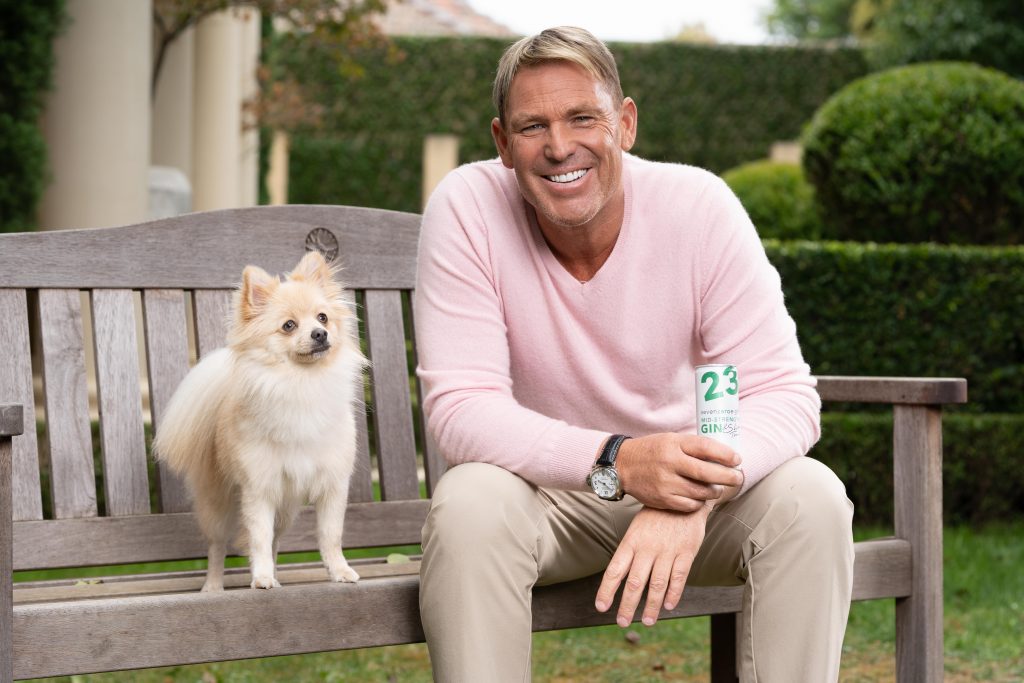 International sportsman turned SevenZeroEight Gin distillery owner and founder, Shane Warne, has taken his own spin on the rapidly-growing, ready-to-drink spirits market with his 23 Mid-Strength Gin & Slim Tonic 250ml cans.
Off the heels of the very successful launch of Warnie's one-of-a-kind and Australia's first, low-alcohol, low-calorie, award-winning 23 Gin, the new 23 Mid-Strength Gin and Slim Tonic pre-mix delivers a "better for you" beverage in a packable, portable 250 ml can.
Perfect for the Aussie lifestyle, these guilt-free, 75 calorie and 2.9% ABV grab-and-go cans are great for the beach, backyard bbq or those all-important live sporting events, all while keeping your calories and your alcohol consumption at bay.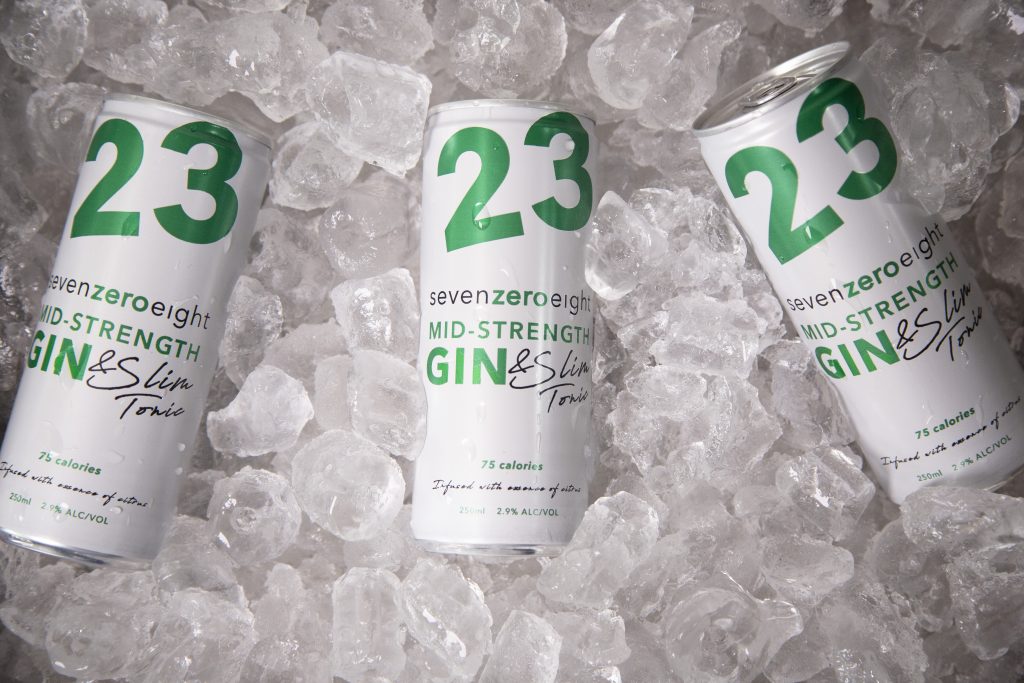 Presenting with a golden hue, the handcrafted, slim tonic used to create this cocktail in a can is as special as the 23 mid-strength gin it is mixed with. Made from premium, locally-sourced and sustainable ingredients, the handcrafted tonic is brewed for up to 72 hours developing the perfect balance of citrus, cinchona root and spice to expertly pair with the botanicals of the 23 mid-strength gin, delivering a refreshing, unique beverage experience.
"My friends and I love the 23 cans, I always keep my fridge stocked so we can grab a few while watching the footy or having a splash in the pool," says Shane Warne, "It's exciting to see our gin products start to be stocked in stores nationwide. I hope with even more accessibility, everyone gets a chance to give SevenZeroEight a try!"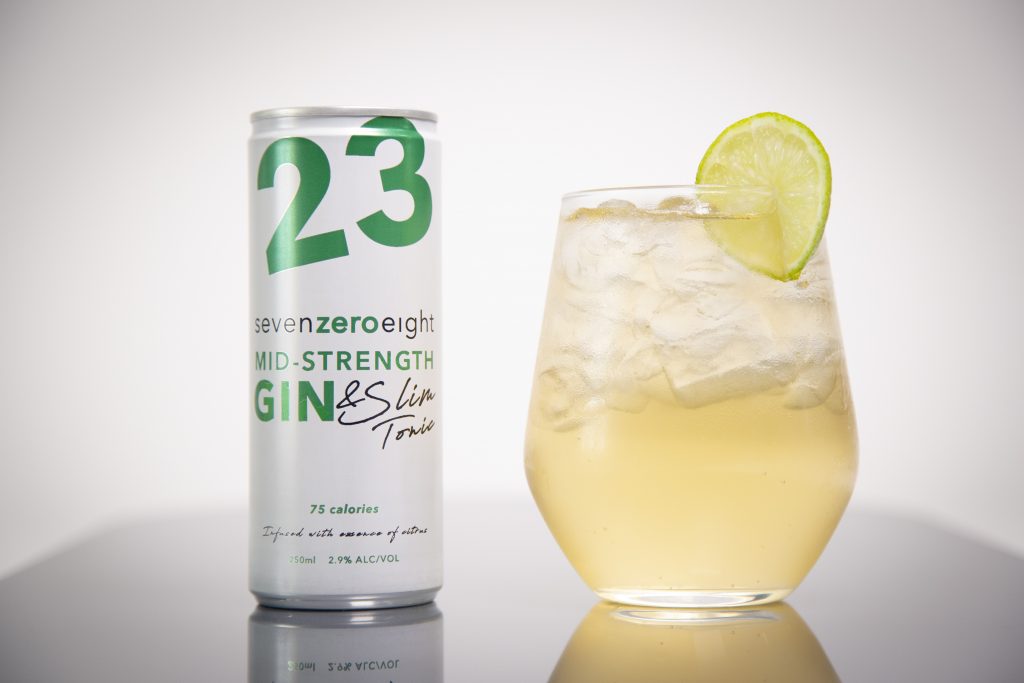 After a successful range review process with leading national retailers, the first product in the SevenZeroEight Gin collection to be available in shops nationwide will be the new 23 Mid-Strength Gin & Slim Tonic cans. From March 29, gin-lovers and health-conscious consumers alike can head to a local Liquorland or First Choice Liquor store to grab a "guilt-free" pack of their own.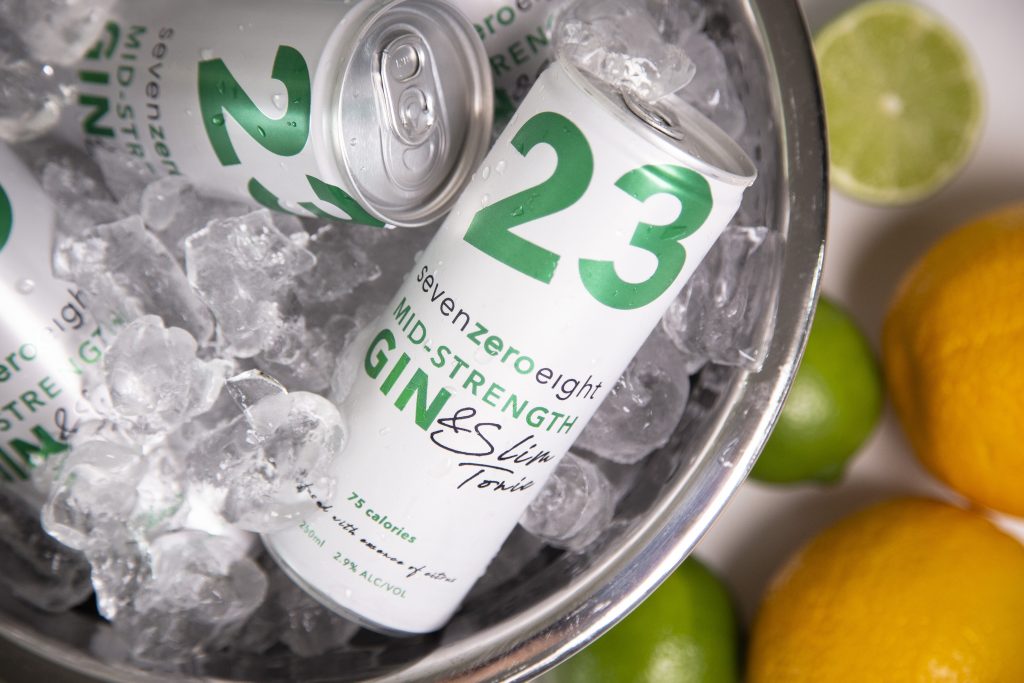 With the continuing global rise of healthier, low-alcohol beverages, SevenZeroEight 23 Mid-Strength Gin & Slim Tonic cans are sure to bowl over wellness-conscious drinkers who want a perfect balance in their cocktails and their lifestyle. Every 23 can brings the best of all worlds: great taste, low-calories, sustainability, convenience, and a mid-strength gin with a Shane Warne signature spin.